OUR TILES ARE BIGGER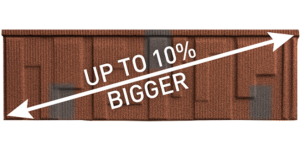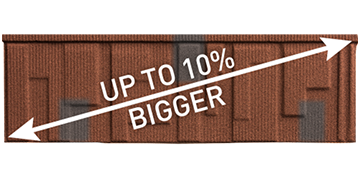 Fortiza® tiles cover 10% more than industry standard sized tiles. Using Fortiza® means you use less tiles per m2 and less timber. Plus, with Fortiza®, you only use 2 tiles per m2.
STRENGTH. BEAUTY. ORIGINALITY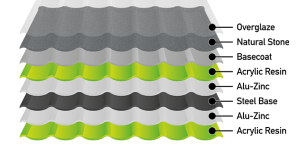 Every Fortiza® tile is a multi-layered configuration of high strength and unyielding composites, designed to work together in perfect balance and deliver maximum performance with beautiful natural stone coated looks. Whilst every layer acts as a protective barrier against weathering and corrossion – delivering a longer life to your roof and lasting good looks, the interlocking installation method ensures maximum security against intruders and high winds.
SECURE AND EASY INSTALLATION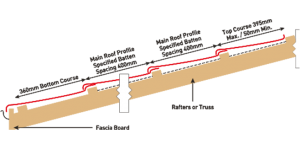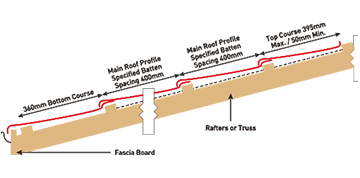 Because Fortiza® is a bigger tile and easier to work with, it is one of the quickest roofs to install. This means less labour costs and a shortened build time.
In addition, with each tile secured to the roof battens through the tile to the left, right, two tiles above and two tiles below, a Fortiza® roof is incredibly secure against both the weather and intruders.